Geneva: Baloch National Movement Chairman Dr. Naseem Baloch participated in the PTM Europe protest in front of the United Nations office.
Addressing the protestors, he said there is a need for unity to erase the self-imposed border lines dividing the subjugated nations. Just as our pains are common, our destination should also be mutual.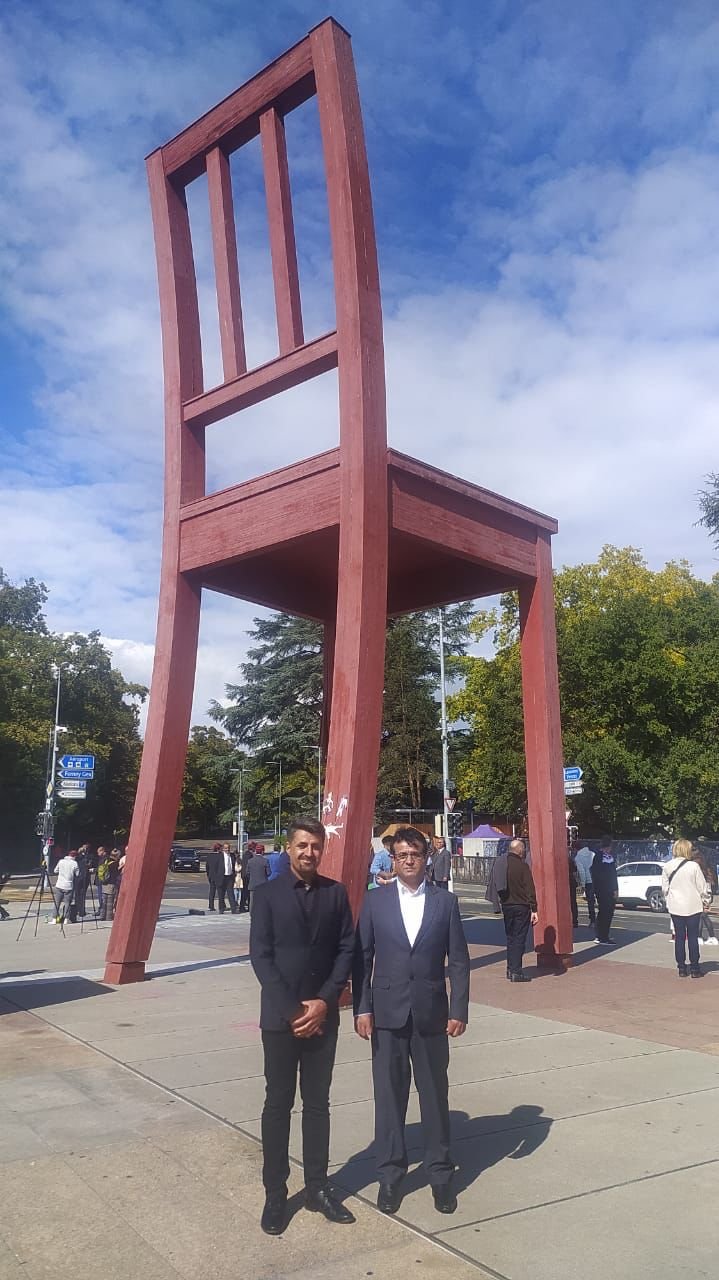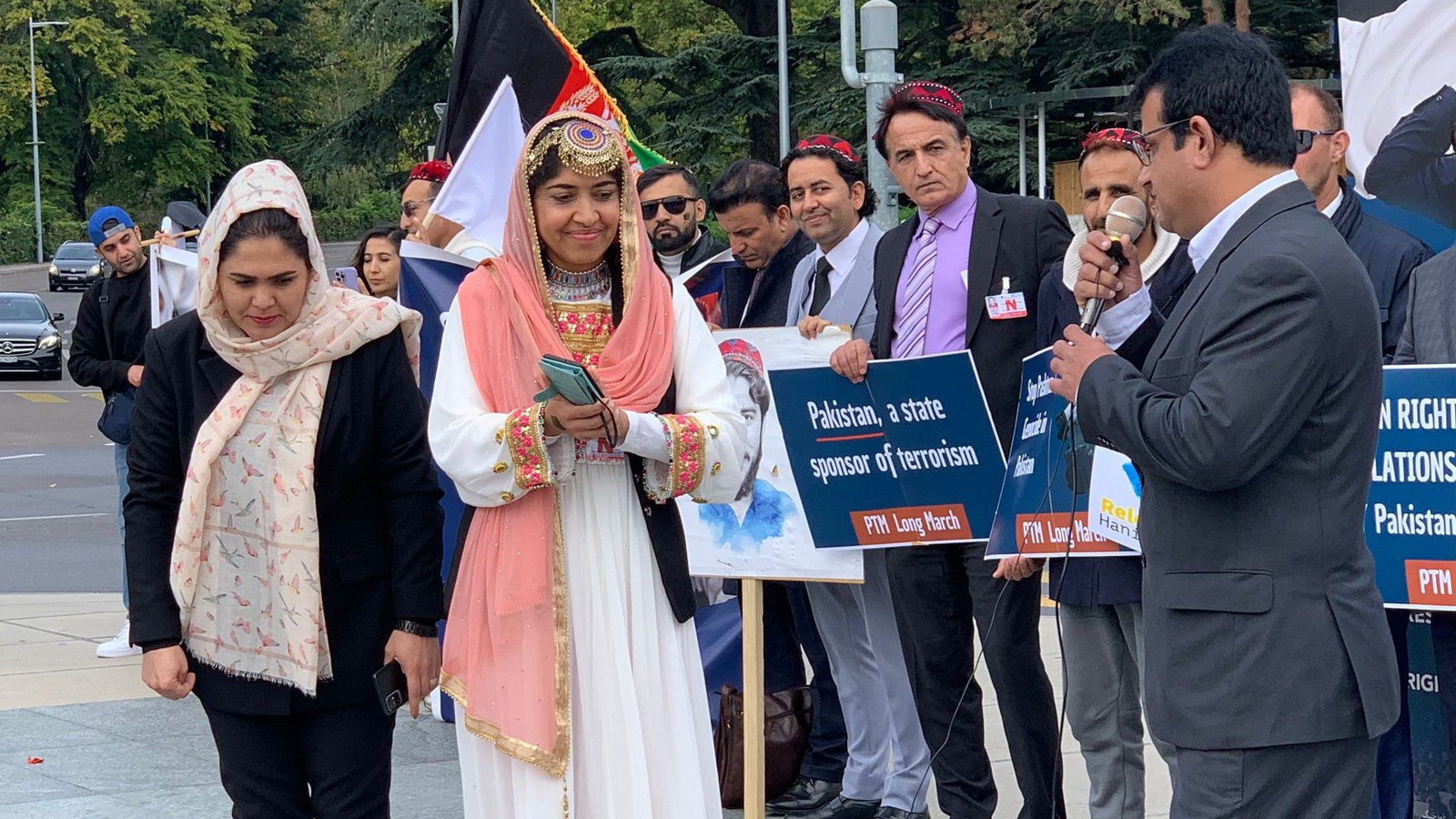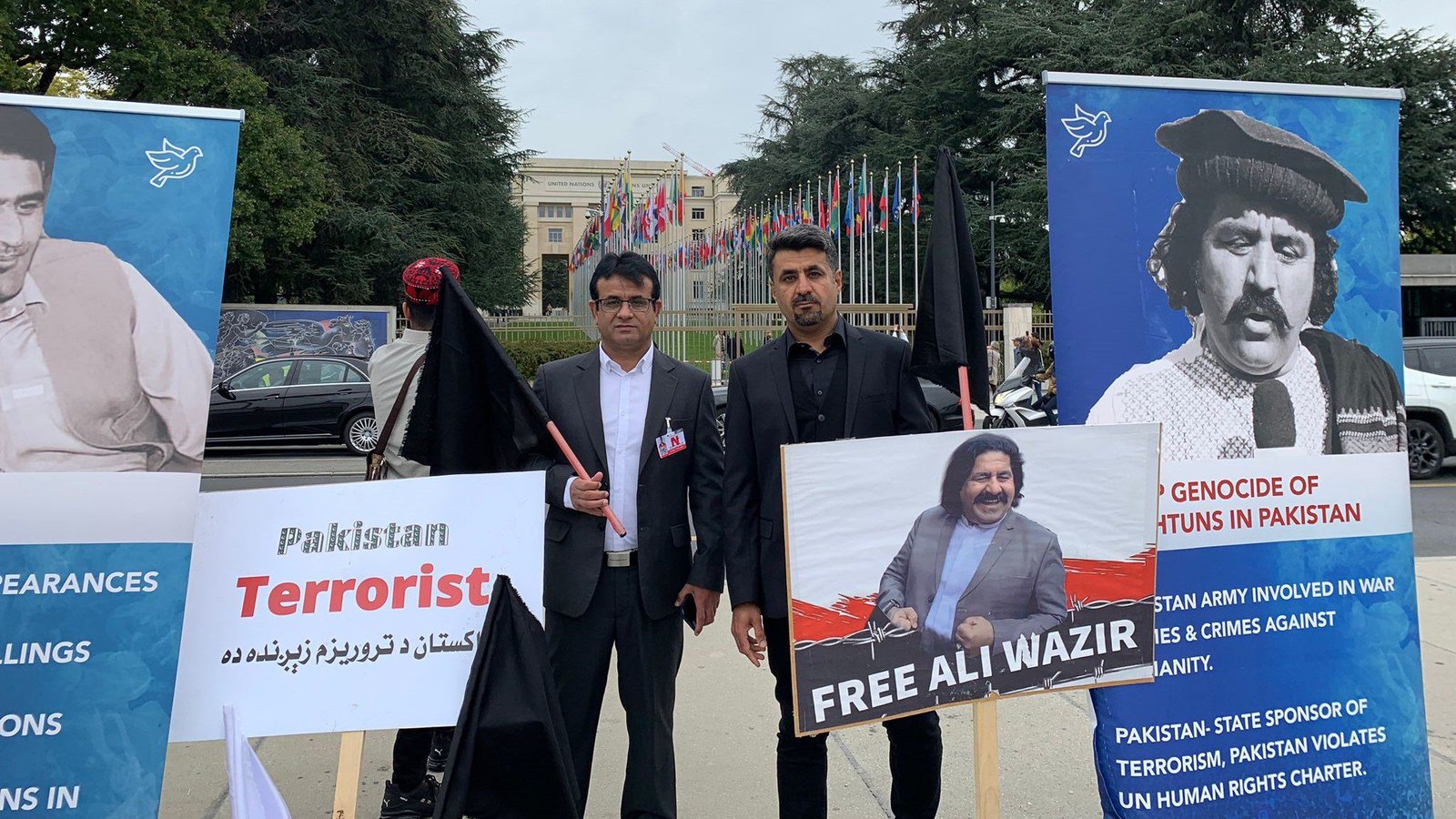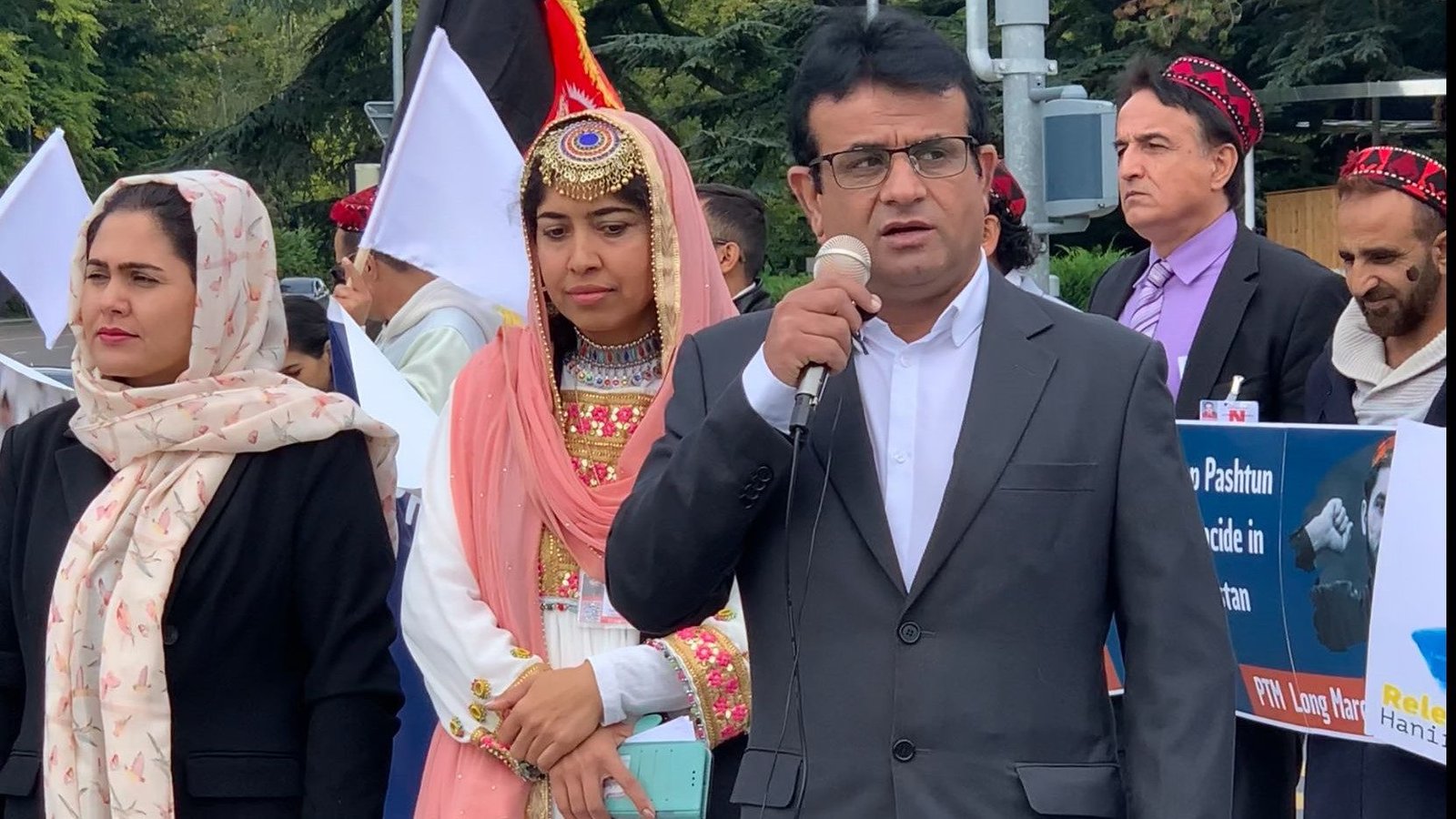 He said that the subjugated nations should struggle with a clear stance against the state of Pakistan, just as the Baloch National Movement is struggling for the independence of the Baloch nation from Pakistan.
He said Pakistan is oppressing the subjugated nations in different ways. Different tactics have been used to divide the power of Pashtuns, Baloch and Sindhis. We have been divided by drawing lines like the Durand Line. We all have struggled and are still struggling against conspiracies. We need continuous struggle and unity to erase these chains and these self-imposed lines.
"We are competing against a state known for terrorism and serious human rights violations. It has become inevitable for us to succeed in our struggle against an uncivilized state that does not consider us as human beings, so our culture, language and civilizations are under threat under their control. "
He said that the institutions of the state of Pakistan are fueling religious extremism in our secular and tolerant society.
In his speech, Dr. Naseem Baloch emphasized unity and cooperation with a clear stand among the subjugated nations. He said, "We want the subjugated nations to have a common destination against the common enemy."
He invited all the subjugated nations to unite and struggle on the stance of the Baloch National Movement's 'struggle for national independence' and said that BNM's stance is the independence of the Baloch nation from Pakistan; we want to fight for this goal together.